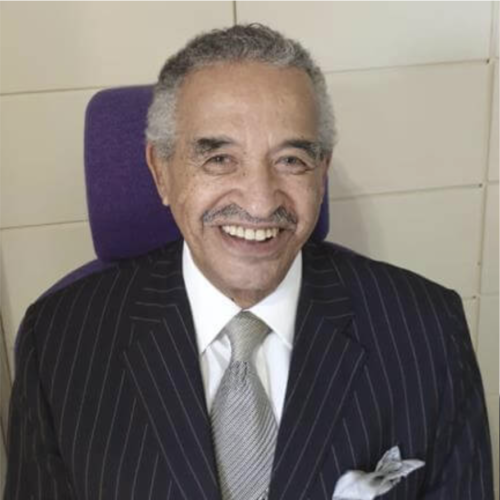 Author of Black Britain; Race, Power and Resistance; and Anti-Racist Education, Chris Mullard's former roles include Regional Secretary of CARD (the Campaign Against Racial Discrimination); Community Relations Officer for Tyne & Wear; Director of the Race Relations & Policy Research Unit (now part of UCL); Royally-appointed Professor of Education & Ethnic Studies at the University of Amsterdam; Advisor to the African Caribbean Pacific Group (ACP, Brussels); Chair of London Notting Hill Carnival; and Deputy Lieutenant for Wiltshire.
Today a social entrepreneur, as well as Honorary Consul for South Africa, Strategic Advisor to the
African National Congress (ANC), Ambassador to the Zulu Kingdom and Visiting Professor at the Royal Agricultural University, Cirencester, Chris was awarded the CBE in 2004 for services to race relations, and received in 2009 an Honorary LLD from Exeter University. In addition to his lengthy and wide-ranging experience in the fields of diversity management and international development, he will contribute to the project his extensive knowledge of the anti-apartheid struggle from an historical, a sociological and, indeed, a personal perspective, as well as his considerable experience of grassroots community action.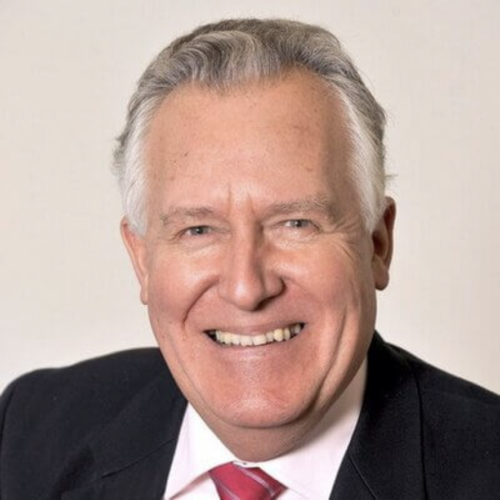 The child of South African parents jailed, banned and forced into exile during the freedom struggle, from 1969-70 Peter Hain led anti-apartheid campaigns to stop all-white South African sports tours. MP for Neath from 1991-2015 and a Privy Councillor, he served in the UK Government for 12 years, 7 of these in the Cabinet, and was appointed a Peer in 2015.
He negotiated the 2007 settlement to end the conflict in Northern Ireland and was a Foreign Minister with successive responsibilities for Africa, the Middle East and Europe. He has chaired the United Nations Security Council and negotiated international treaties. He was also Secretary of State for Work and Pensions, Secretary of State for Wales, Leader of the House of Commons and Energy Minister.
His concise readable biography Mandela His Essential Life was published in 2018, his memoirs Outside In in 2012, and his co-authored Pitch Battles: Sport, Racism and Resistance in December 2020. His South African memoir, A Pretoria Boy: South Africa's 'Public Enemy Number One', was published in August 2021.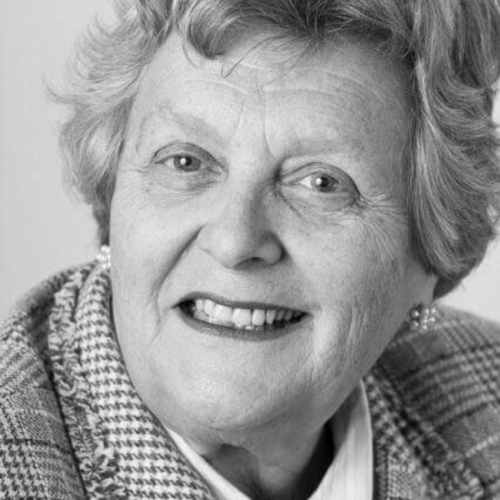 Baroness Lynda Chalker is a statistician by training and worked in the private sector until February 1974, when she was elected to the Commons, where she served until June 1992, when she was made a Life Peer. She served as a Minister continuously from 1979 until 1997, for almost 12 years being in the Foreign & Commonwealth Office, mainly on African issues. She remains so engaged as a backbencher.
For most of her career, she has been engaged in fact finding and negotiation in both her political and charitable roles, which are mainly concerned with Africa and health matters.
Her specific interest in supporting the Liliesleaf Trust UK is that there should be a full and proper Centre of Memory and Learning, not just in Johannesburg's Apartheid museum or other SA centres, but also in London to highlight the worth of (international) solidarity and inspire positive societal participation and collaboration between peoples.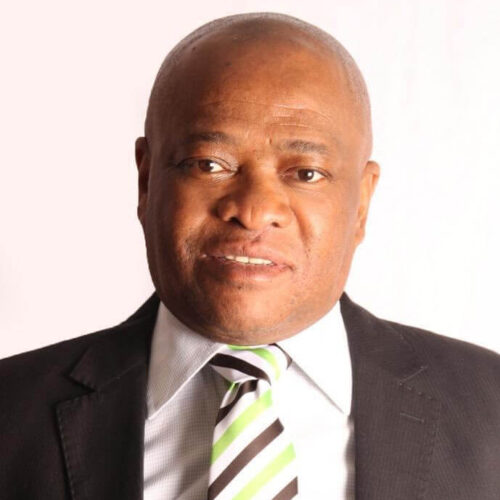 Dr Tsele is an ordained minister (Evangelical Lutheran Church in Southern Africa) and former General Secretary of the South African Council of Churches. A retired diplomat, he served as Head of Mission in the Democratic Republic of Congo, The Kingdom of Jordan and The Republic of Iraq.
Based in Dar es Salaam, Tanzania, he previously served on the board of Legal Aid Board (South Africa) and director of a number of NGOs, including as Chairperson of Jubilee South Africa. A Special Advisor in the post-Apartheid South African government to two Provincial Premiers, Dr Tsele is former apartheid-era political detainee who occupied leadership positions within the liberation movement, including Secretary of the Soweto Parents Crisis Committee and the National Education Crisis Committee.
He is skilled in Alternative Dispute Resolution (ADR), corporate governance and community empowerment expertise, and is passionate about socio-economic justice and transformation matters.) PhD in Political Ethics from the Lutheran School of Theology at Chicago (1995) and LLB (UNISA, 2012), he is co-author of the seminal liberation theology embed Kairos Document (1985). He is a Trustee of Batho Batho Trust and Director of Thebe Investment Corporation.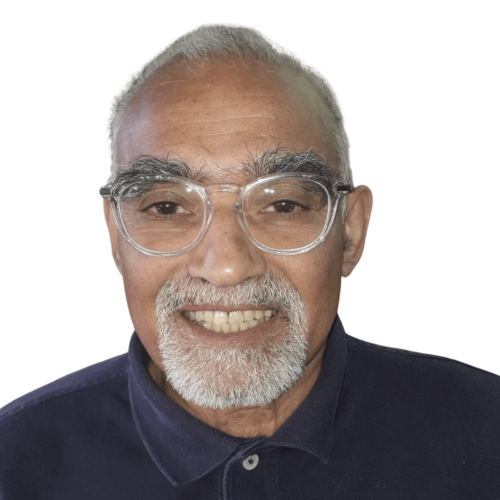 Suresh is a retired Senior Local Government Officer who worked at Director level in Environmental Services for a London Borough. Apart from managing services, he has particular expertise in contract and project management. Suresh was an activist in the Anti-Apartheid Movement (AAM) from the early 70's and Vice-Chair of AAM (1986 - 1994). He has been Treasurer of Action for Southern Africa since 1994, and is also Treasurer of the AAM Archives Committee.
With respect to The Liliesleaf Trust UK, Suresh chairs the Project Advisory Group (PAG) and is the Trustee with responsibility for Financial Protocols.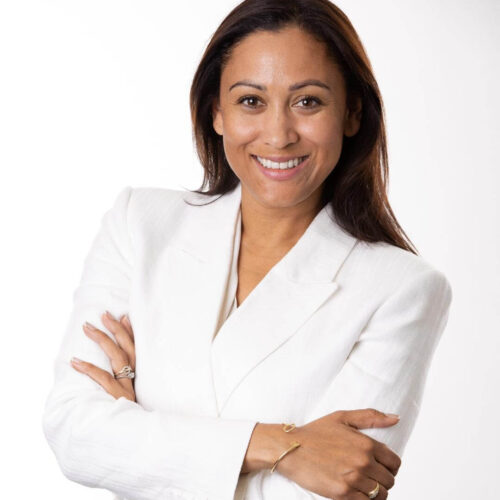 Born and raised in Mitchells Plain, a South African township created as part of the apartheid government's policy of forcibly segregating population groups by race, Sasha Saretta Müller has worked professionally across platforms with senior government, Political leaders, and international corporates. She has established marketing and communications companies in South Africa and internationally as well as mentored, assisted and facilitated community-related leadership, child care and anti-xenophobia campaigns.
With extensive technology qualifications, she specializes in analyzing, innovating and implementing effective and efficient methods to initiate and expand business products, programmes and communications. Seconded by the South African Department of Arts and Culture as a cultural attaché in London, Sasha managed and directed South African and UK stakeholder relations. She subsequently became a special advisor to South Africa's Treasurer-General, providing economic insight and support for efforts to support best practice government.
As Convenor of the Progressive Business Forum (PBF), she led enhanced practical liaison with business through programmes and platforms of engagement. She is the Director of female-led impact invest company, Bokomoso investments.
Sasha is a Certified Ethics Officer (University of Stellenbosch and the Ethics Institute of South Africa), who takes special interest in ethical digital innovation and communication.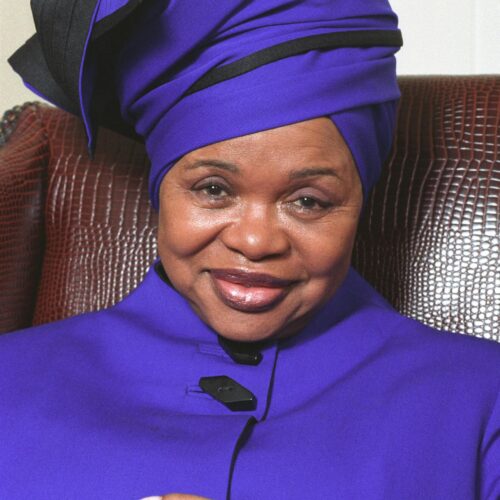 Dr Mabuza was a South African politician, diplomat, poet, academic, journalist, and cultural activist. Professor of Literature and History at the Centre for African-American Studies at Ohio University, Athens, USA (1969-1977) she pioneered curriculum development in studies on Racism, Colonialism, Comparative Studies of Injustice (USA, South Africa, Palestine), African Literature and Black Women Authors.
Dr Mabuza joined the African National Congress (ANC) in 1975 and became a journalist for the ANC's Radio Freedom, based in Lusaka, co-founding Voice of the Women (VOW), the ANC's feminist journal, which encouraged women to write poetry. She remained committed to advocacy for women's rights and the transformative power of the arts and cultural practices. "Poetry is part of the struggle. You use the armed struggle; you use political methods.... You recite a poem. It's better than a three-hour speech. It gets to the heart of the matter. It moves people."
Chief Representative of the ANC in Scandinavia (1979-1987), Dr Mabuza was appointed Ambassador to the Federal Republic of Germany in 1995 by President Mandela. She served as High Commissioner to Malaysia, the Philippines and the UK. She served on the Advisory Board of Elders of the Ifa Lethu Foundation, which repatriates South African artwork, the Advisory Council of the Thabo Mbeki Foundation and as Chairperson of The Nelson Mandela Children's Fund UK.