The Anti-Apartheid Legacy: Centre of Memory and Learning
Between 1978-1994, 28 Penton Street was a central hub for international opposition to South African apartheid and a nerve centre of anti-apartheid planning and activity. The London HQ of the African National Congress (banned by the South African apartheid government and led in exile by Oliver Tambo, whose family took refuge in London for thirty years), it acted as a base for many critical activities that underpinned the struggle and the transition to a new democratic South Africa. This culturally rich historic site embodies the solidarity between the people of Britain and international migrants who have sought refuge here. The building is marked as a site of significance for the historic contributions of global majority peoples with a Nubian Jak Community Trust and London Borough of Islington Green Plaque. More detail about the heritage of the site can be found below:
Read more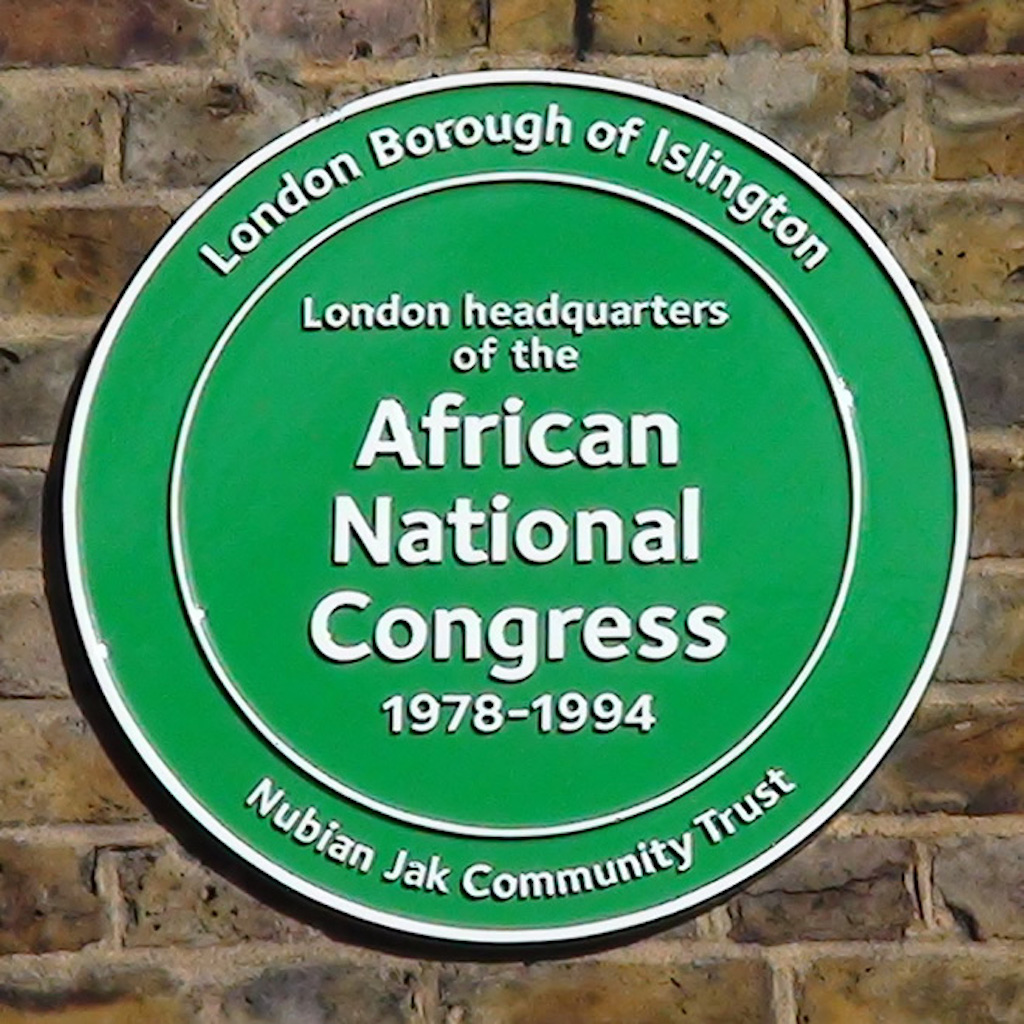 The commemorative plaque outside 28 Penton Street.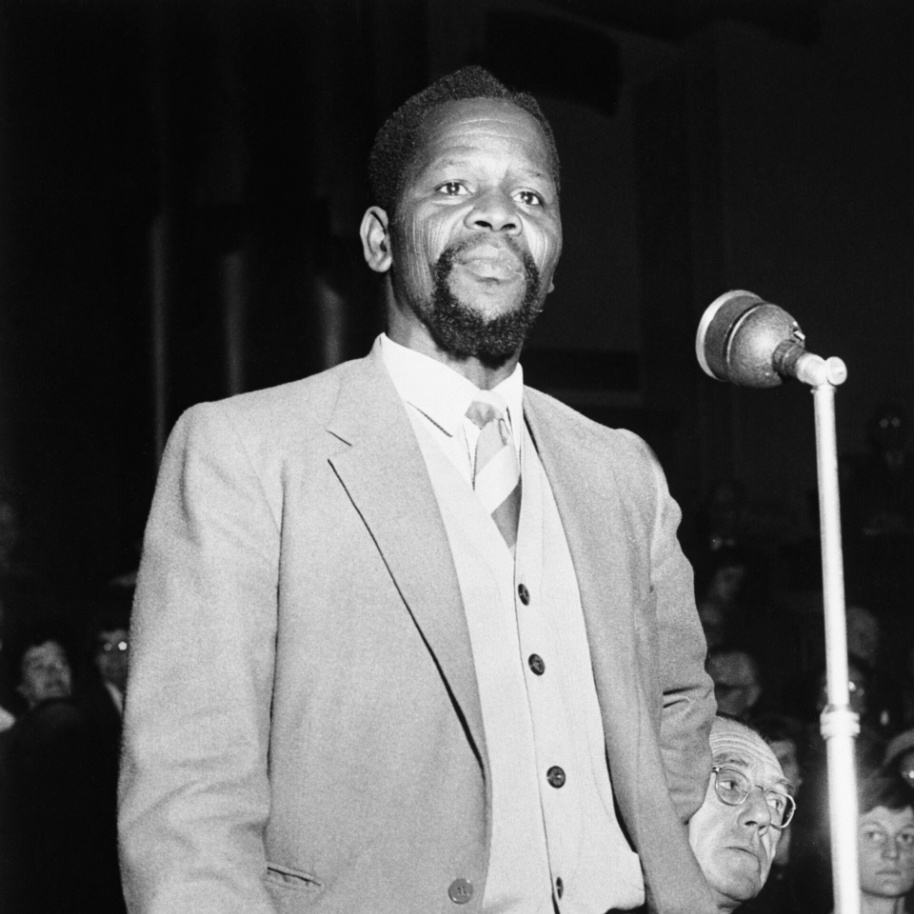 Oliver Tambo addressing a Christian Action meeting in 1960.
28 Penton Street is located in the Barnsbury ward of Islington, London.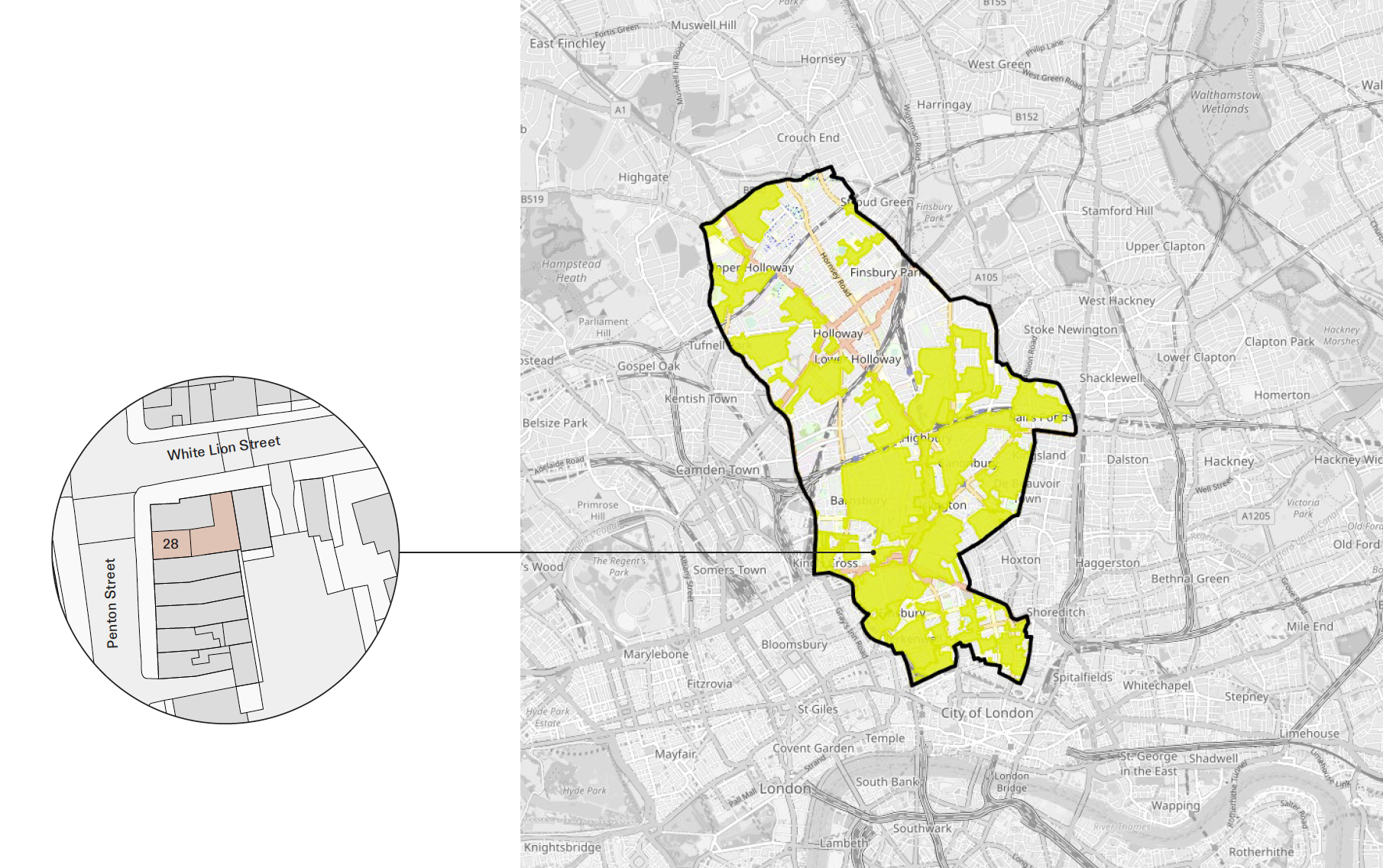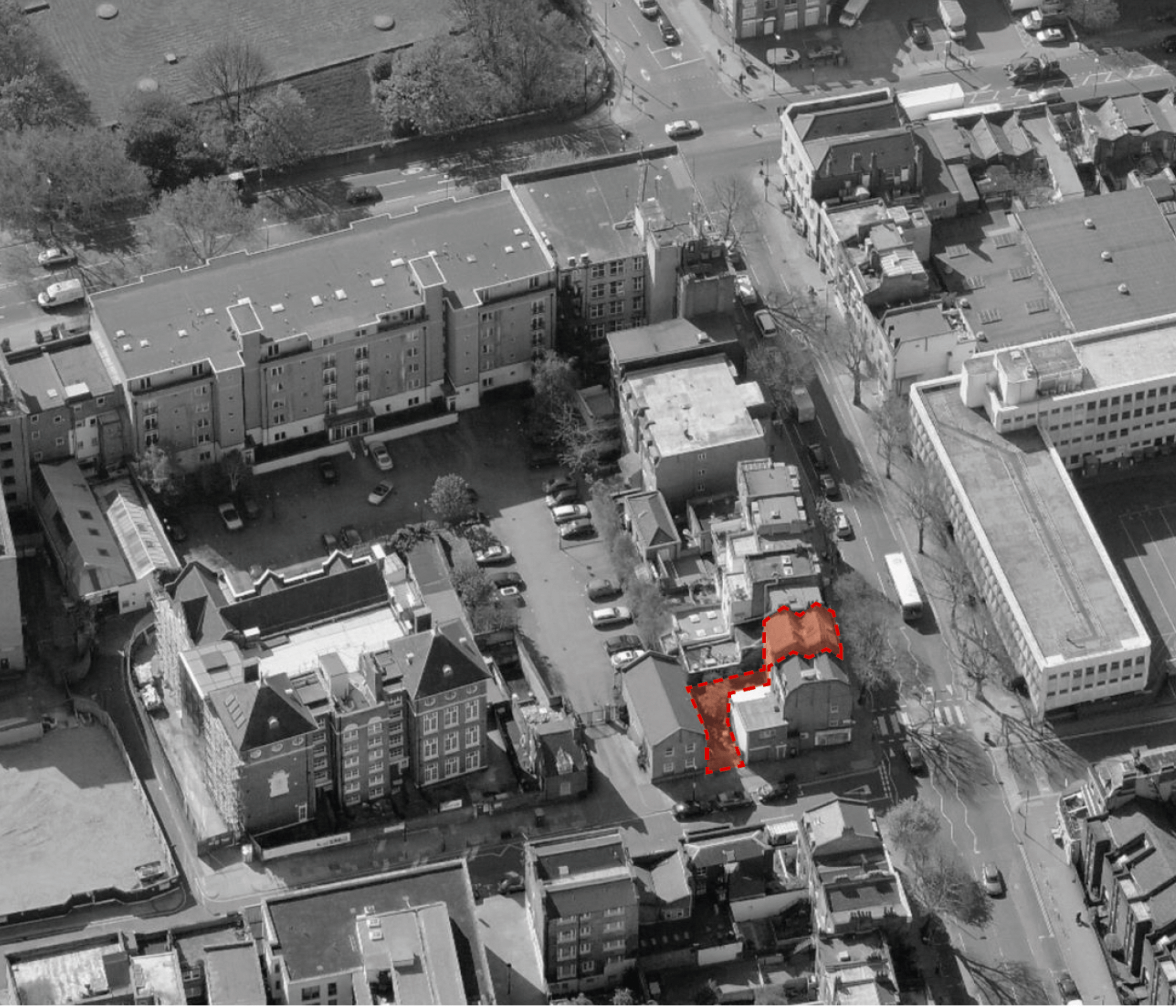 28 Penton Street is currently in a state of serious disrepair. Originally designed for residential use, the building has never been fully renovated to support public access. Spaces are not fit-­for-­purpose for heritage and engagement programming, visitor flow across the site is impractical, and access is strictly restricted for any visitor with increased needs.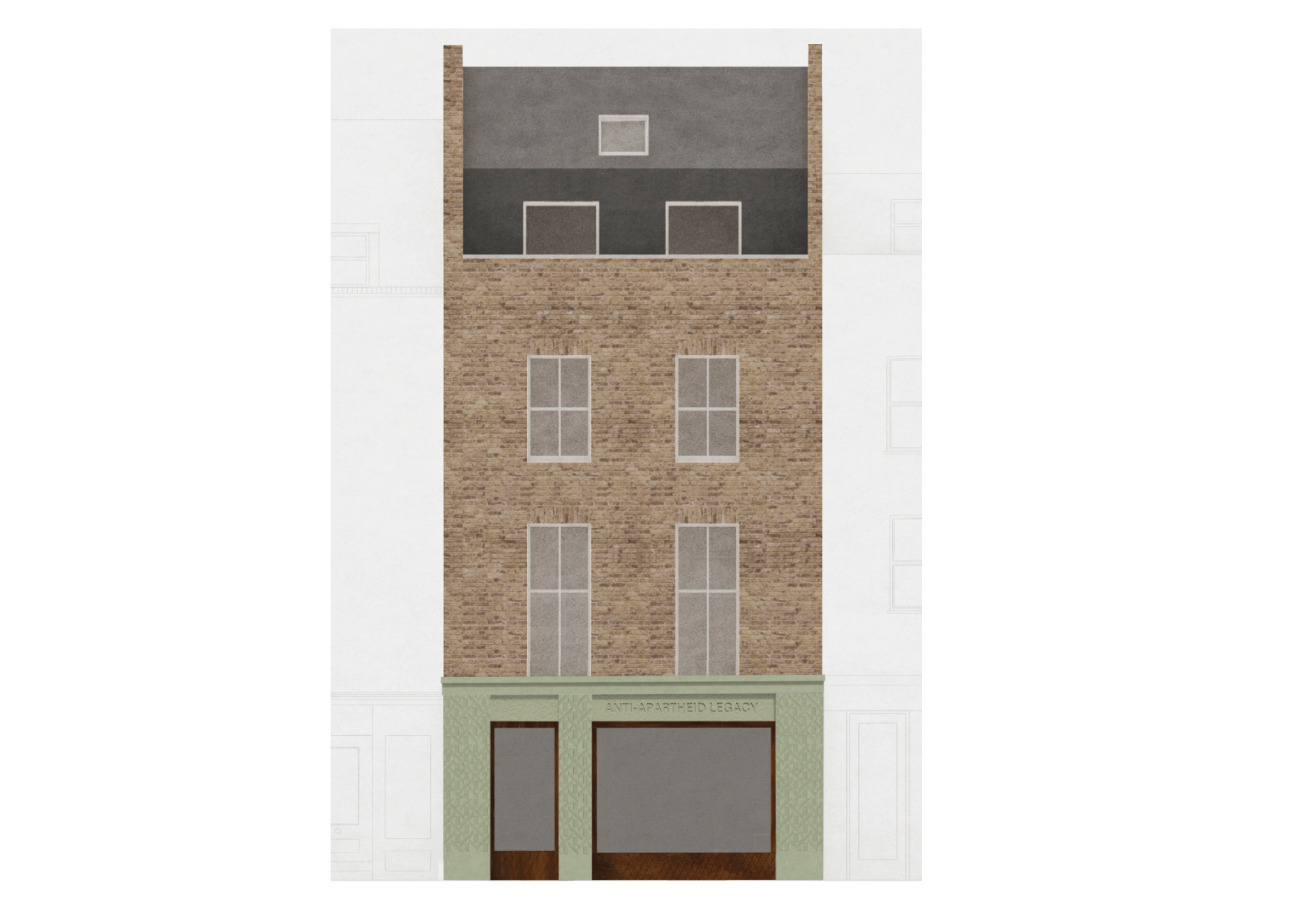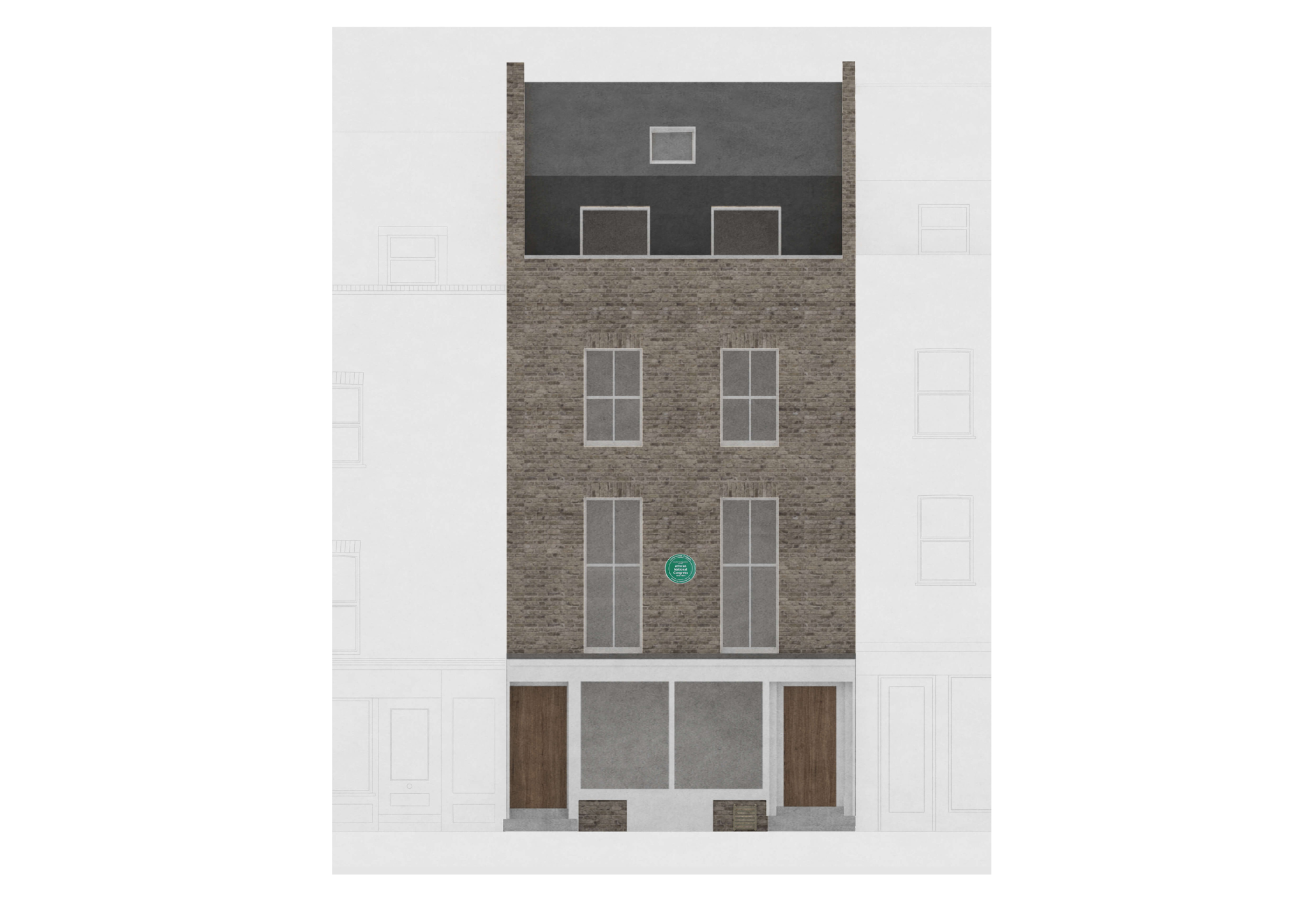 Out of use for nearly two decades, the property has entered a cycle of decline. Lack of building management has added to the fact that damage caused by bombing of the building in 1982 was never fully repaired, with spaces re-­planned in an ad-­hoc manner. Structures are insecure and areas are dilapidated and unfit for public entry -­ only major and comprehensive intervention across the site can address its current challenges. We are working closely with award-­winning practice Al-­Jawad Pike Architects to transform 28 Penton Street into an inspiring, accessible venue for the 21st Century – doing justice to the importance of this historic site for our cultural heritage. All architectural images included here are courtesy of Al-Jawad Pike. 
Undertaking essential repairs, modernisation and accessibility improvements to the late 19th Century building, capital refurbishment will open out 260m2 of indoor and garden space for public use — marking its significance as a site of special historical relevance to (inter)national heritage, conserving its importance and creating a new resource for community memory and learning.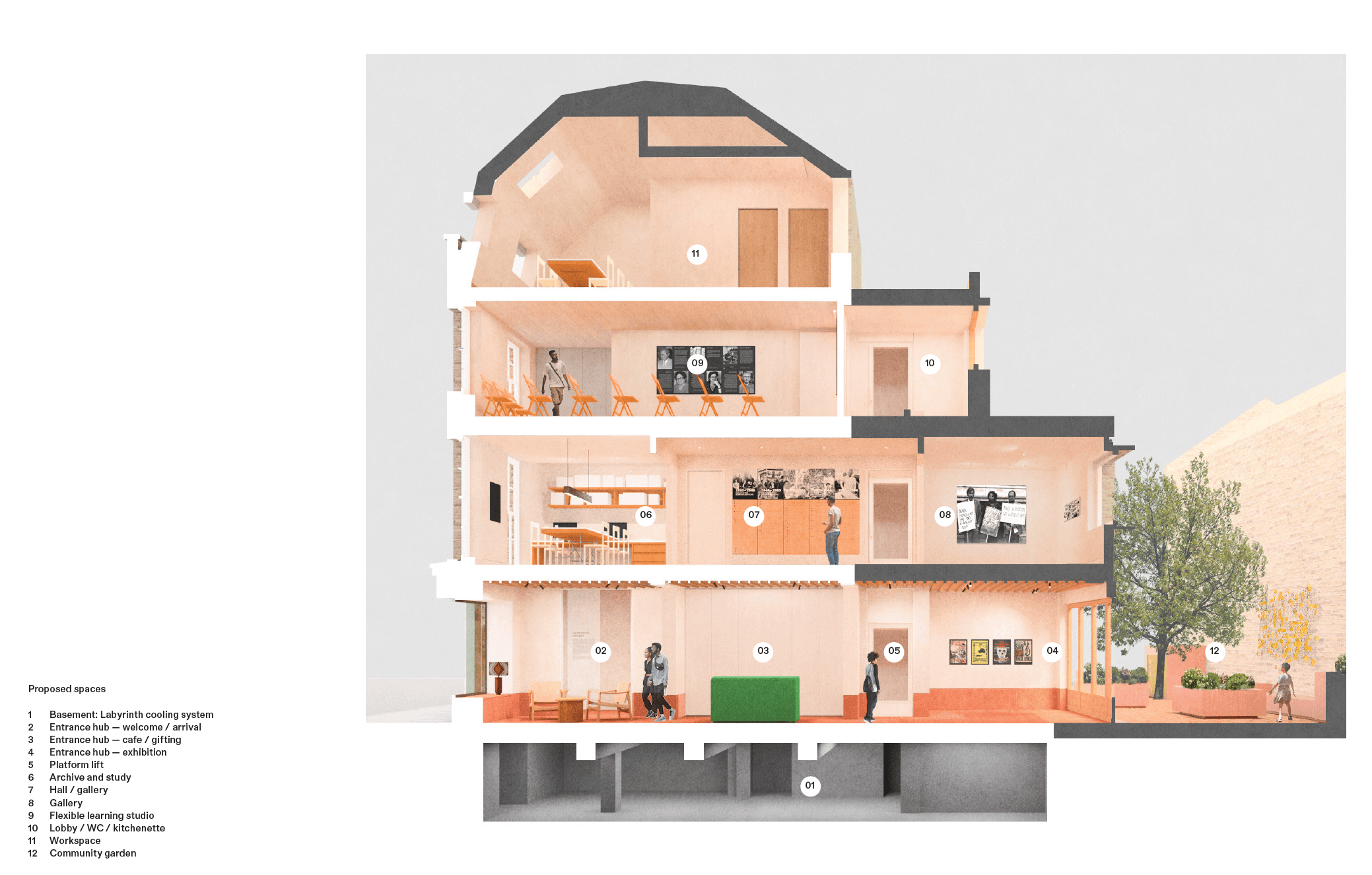 The Anti-Apartheid Legacy: Centre of Memory and Learning at 28 Penton Street will offer a series of redeveloped spaces to enable visitors to engage with the heritage, legacy and values of the Black-led world-changing history of the movement against apartheid. The movement united people across the globe in solidarity, including hundreds of thousands of people from across the breadth of Britain's civic and political society, to effect real and meaningful change. This story resonates deeply with – and offers hope for – contemporary nationwide issues, including race relations, racial disparity, inequality and social cohesion, particularly around themes of migration and social integration.
The first publicly accessible and permanent hub engaging this heritage in Britain, the CML will make visible under-known anti-apartheid related histories, prioritising lesser-heard voices and redressing the balance in how and by whom histories and contemporary stories are told, highlighting solidarity between peoples, and exploring how successful change occurred. It will inspire learning, understanding and active citizenship through activities and offers that draw from anti-apartheid  legacy and which promote solidarity, social justice, societal cohesion, civic participation, and anti-racism.
Interior spaces for learning about anti-apartheid heritage (including permanent and temporary exhibition spaces, an accessible archival resource and study room) will sit alongside areas for active participation and skills development, including event and workshop areas.
"I fully support the development of the Anti-Apartheid Legacy: Centre of Memory and Learning, aimed at empowering contemporary communities with the heritage and values of the Southern African liberation struggle and the crucial contribution of British civil society to this cause. The importance of ensuring the preservation of our collective past in the struggle against apartheid  and all forms of racism and inequality cannot be underestimated, as we work together towards the building of a just and fair society." Rt. Hon Emily Thornberry (MP for Islington South and Finsbury)

The community learning garden will provide an important space for our communities to make use of and feel at home on-site as well as an additional space for inspiring educational opportunities, open air programming, planting and wellbeing activities, and outdoor learning. A benefit the community as a green space to support learning, wellbeing, and participation, and enable the local community to increase their engagement with the important heritage this building represents a place to breathe, the garden will take inspiration from the importance of the outdoors as social space in Southern African villages, where elders gather under a central tree to lead community learning and decision-making as echoed in the imagery used to represent the South African Constitution. The space will connect visitors to nature and create an enriching, inspiring and rooted learning environment. This is an exceptional offer for the London borough of Islington where only 13% of the Borough is green, the second-lowest levels of any local authority in the whole of England.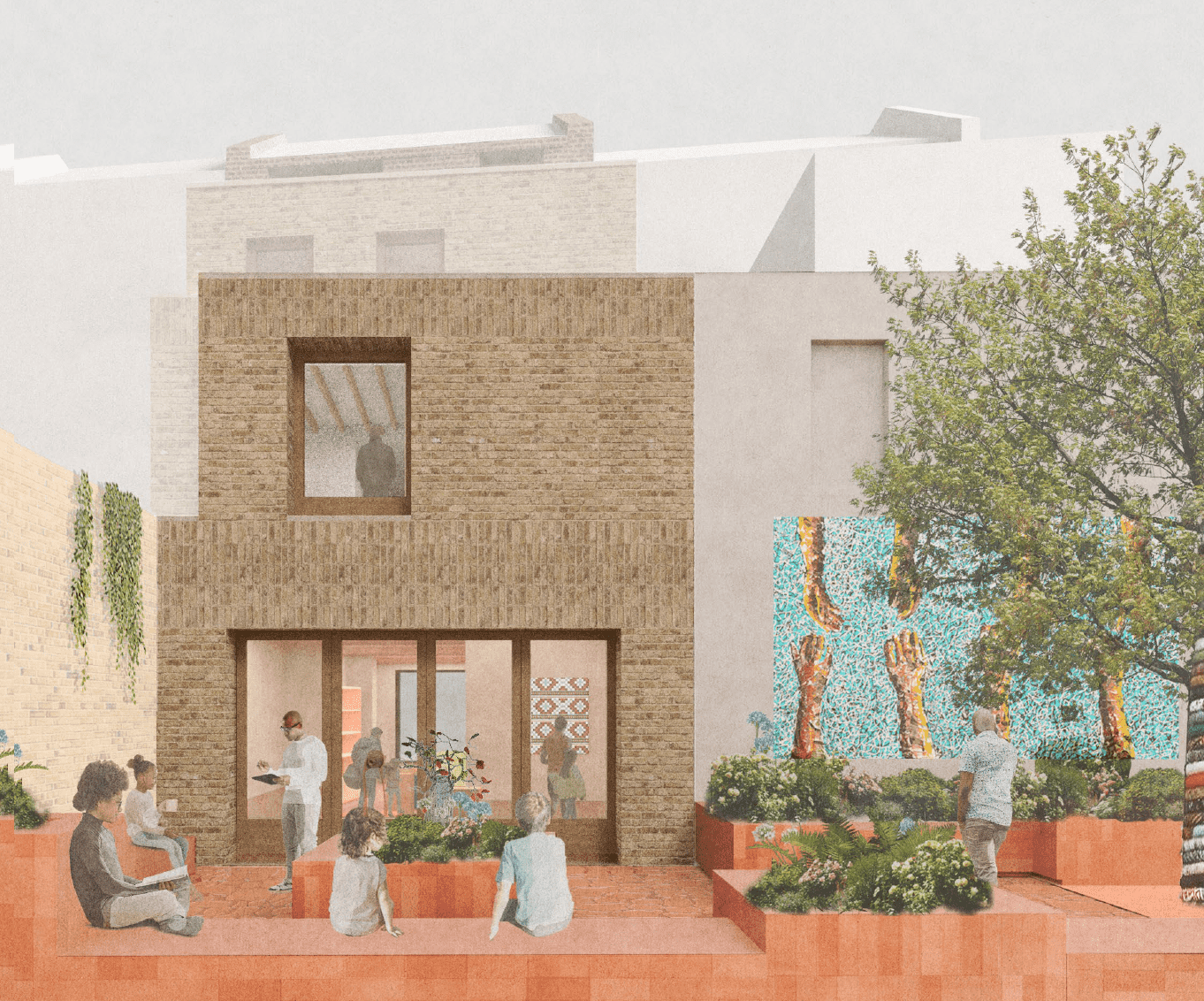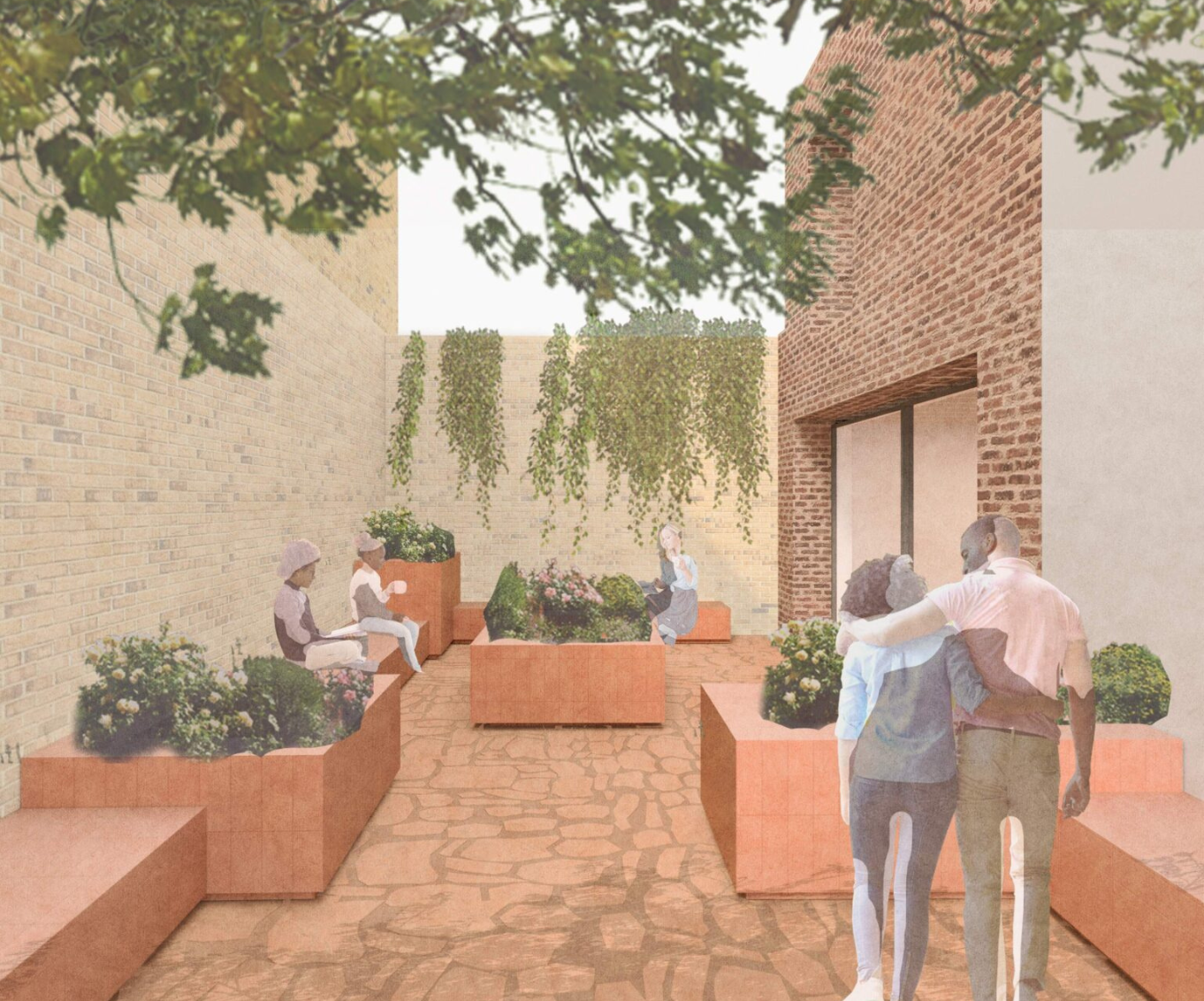 Indicative designs for the community garden space.
The Centre of Memory and Learning will offer:
i. a permanent gallery that speaks to the wider history of the liberation struggle.
ii. a temporary gallery hosting changing displays co-curated by community groups spotlighting themes and issues pertinent to local and wider audiences.
iii. an archive giving access to under-heard stories (especially those traditionally underrepresented in as part of British history, particularly global majority narratives) with access points to recorded audio accounts and digitised UK and SA based collections as well as a handling collection.
iv. a multi-purpose learning studio for seminars, educational workshops and corporate hire.
v. affordable workspaces for micro-business, charities and community groups.
vi. a community garden support learning, wellbeing, and participation, and which enables visitors to increase their engagement with the important heritage this building represents
vii. a platform through which to use the arts and culture as tools of change- making and for building cross-cultural bridges, scaffolding creative exchange and transformation
We expect to open the Centre in 2024. A fundraising campaign is ongoing to ensure that full funding required for the capital works at Penton Street as well as to support the public programming is in place.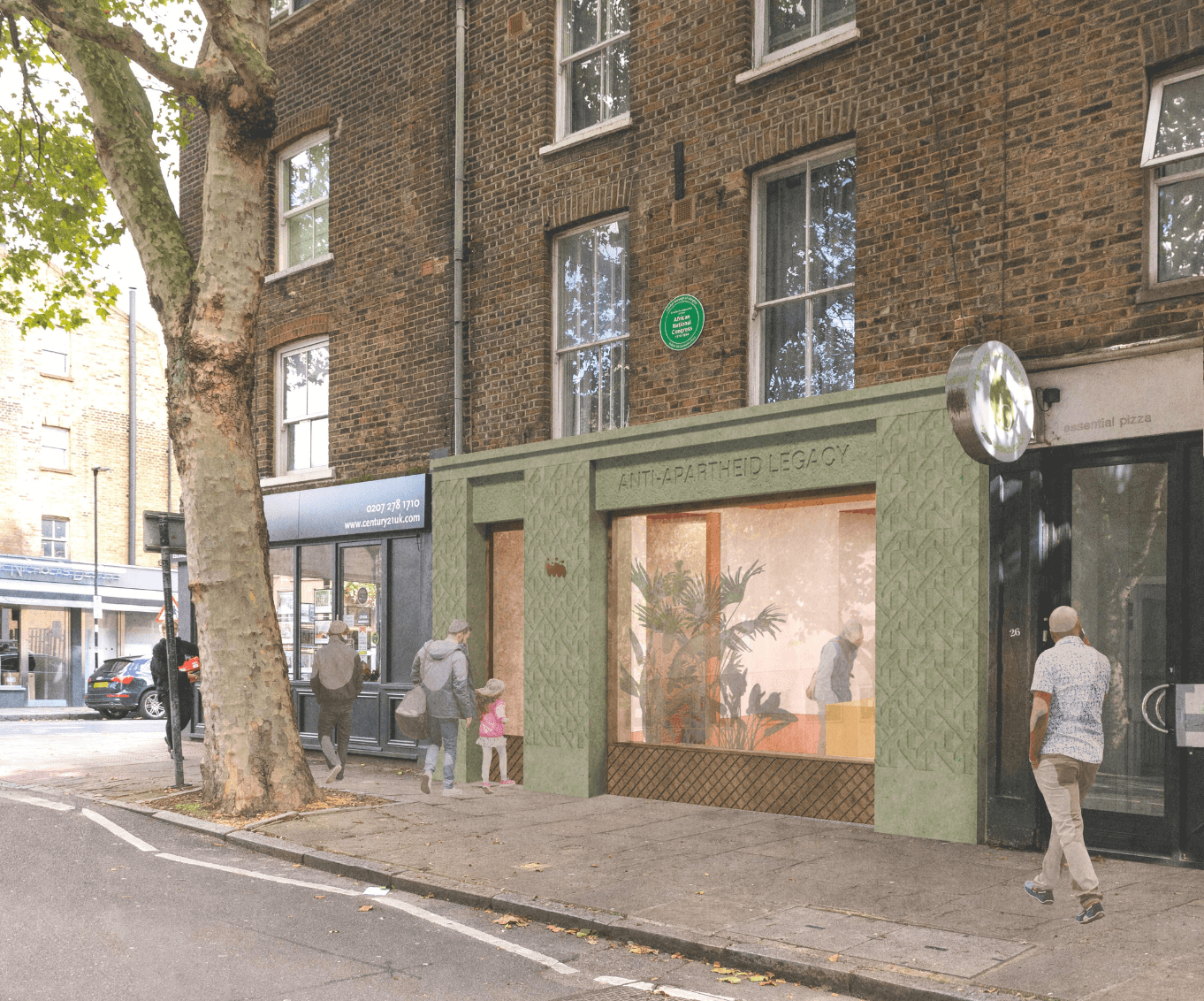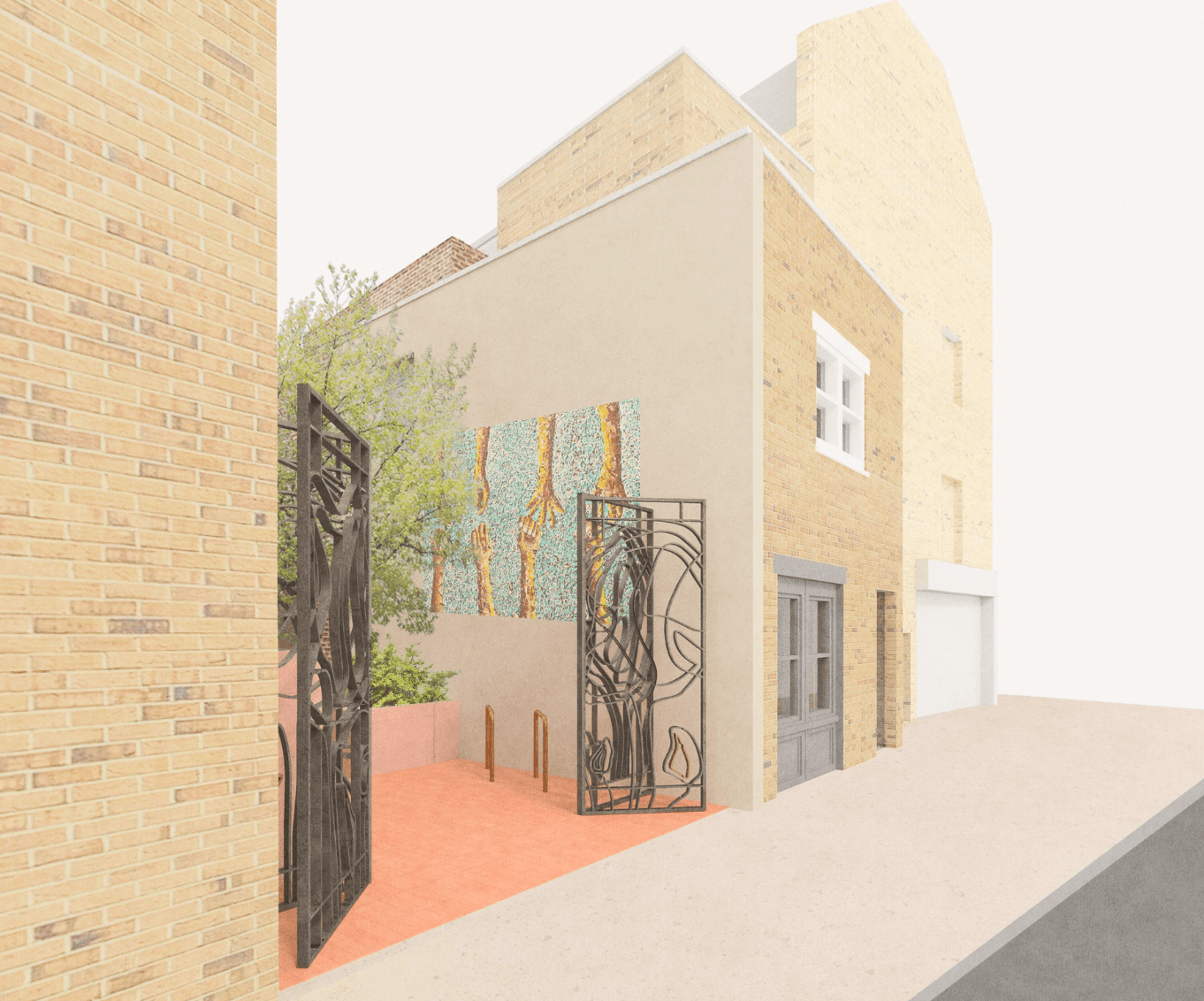 Find out how you can get involved with this project by emailing us at
Or support us by donating  here!